A federal judge in West Virginia has ruled that a federal ban on possessing a gun with its serial number removed is unconstitutional.
The judge cited the Supreme Court's recent decision that demands a historical review of gun laws to determine their constitutionality.
"Firearms with no serial number are just as 'bearable' as the same firearm with a serial number," Judge Joseph Goodwin said in his opinion Wednesday, though he acknowledged that guns missing serial numbers "are likely to be used in violent crime."
Ban on guns with serial numbers removed is unconstitutional -U.S. judge https://t.co/alzjovldvn pic.twitter.com/g9MmAENOG8

— Reuters (@Reuters) October 13, 2022
Yesterday, a judge in West Virginia ruled that
the federal law banning possession of guns with "removed, obliterated, or altered" serial numbers (U.S.C. § 922(k)) is unconstitutional. The government will likely appeal. https://t.co/JDfjVCoDXq pic.twitter.com/WnArcrDRNh

— Firearms Policy Coalition (@gunpolicy) October 13, 2022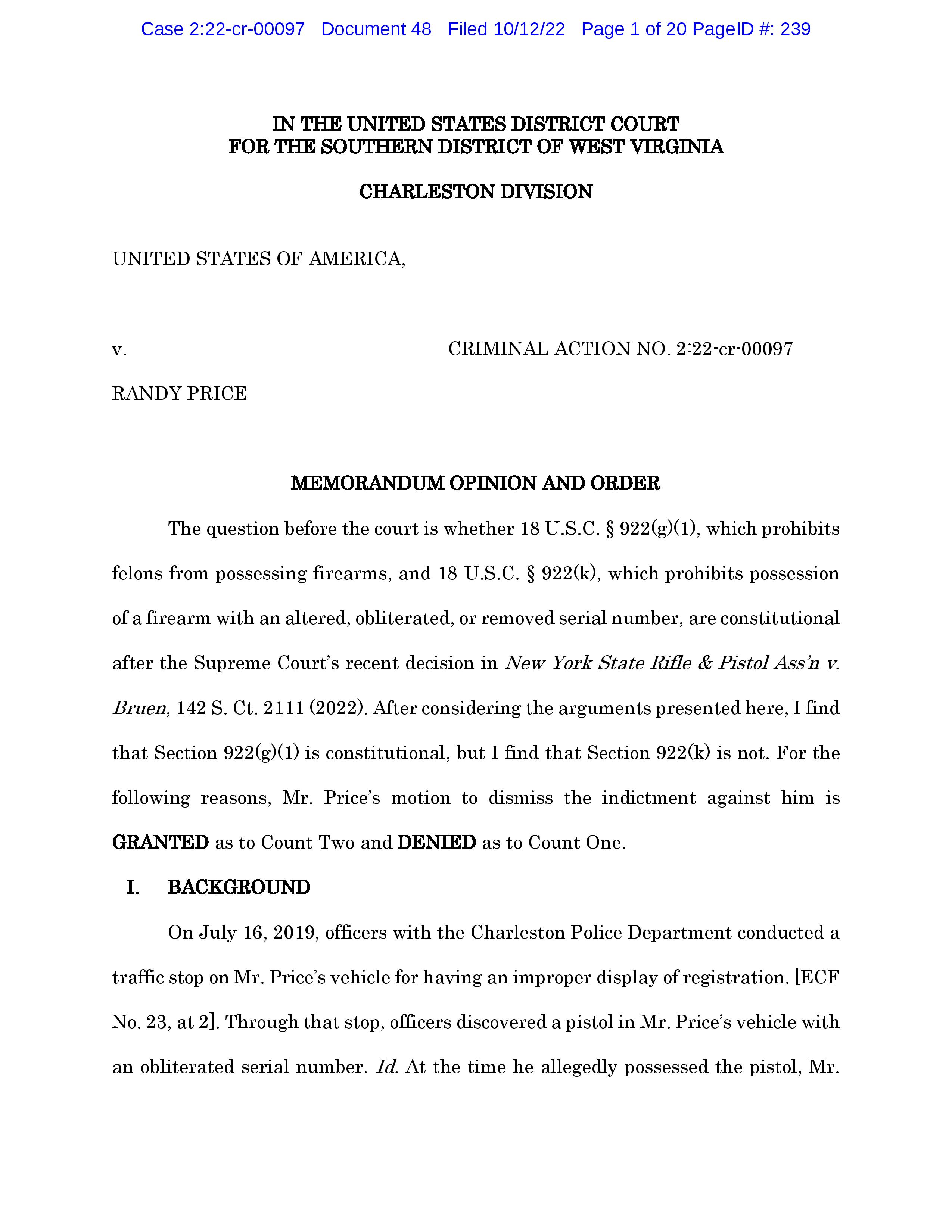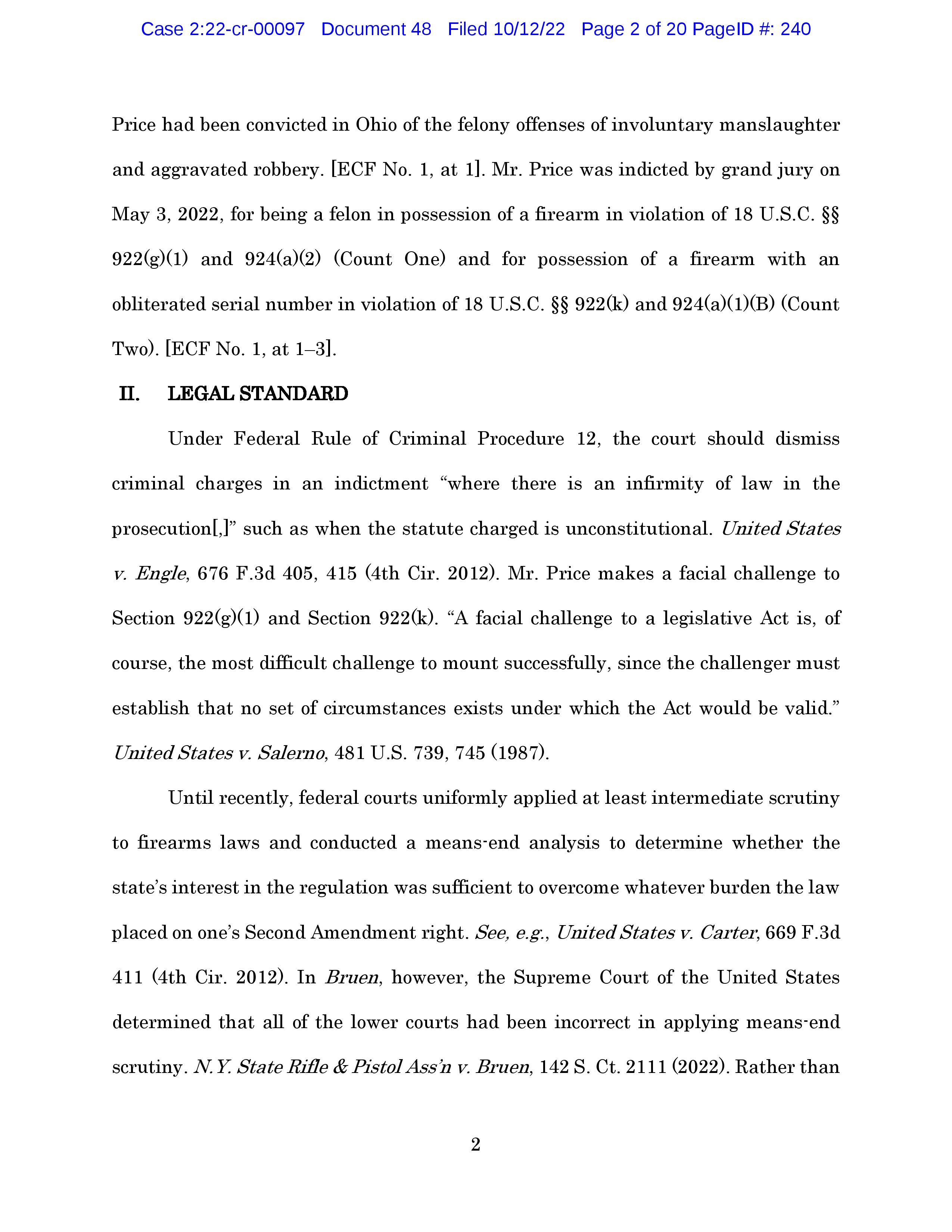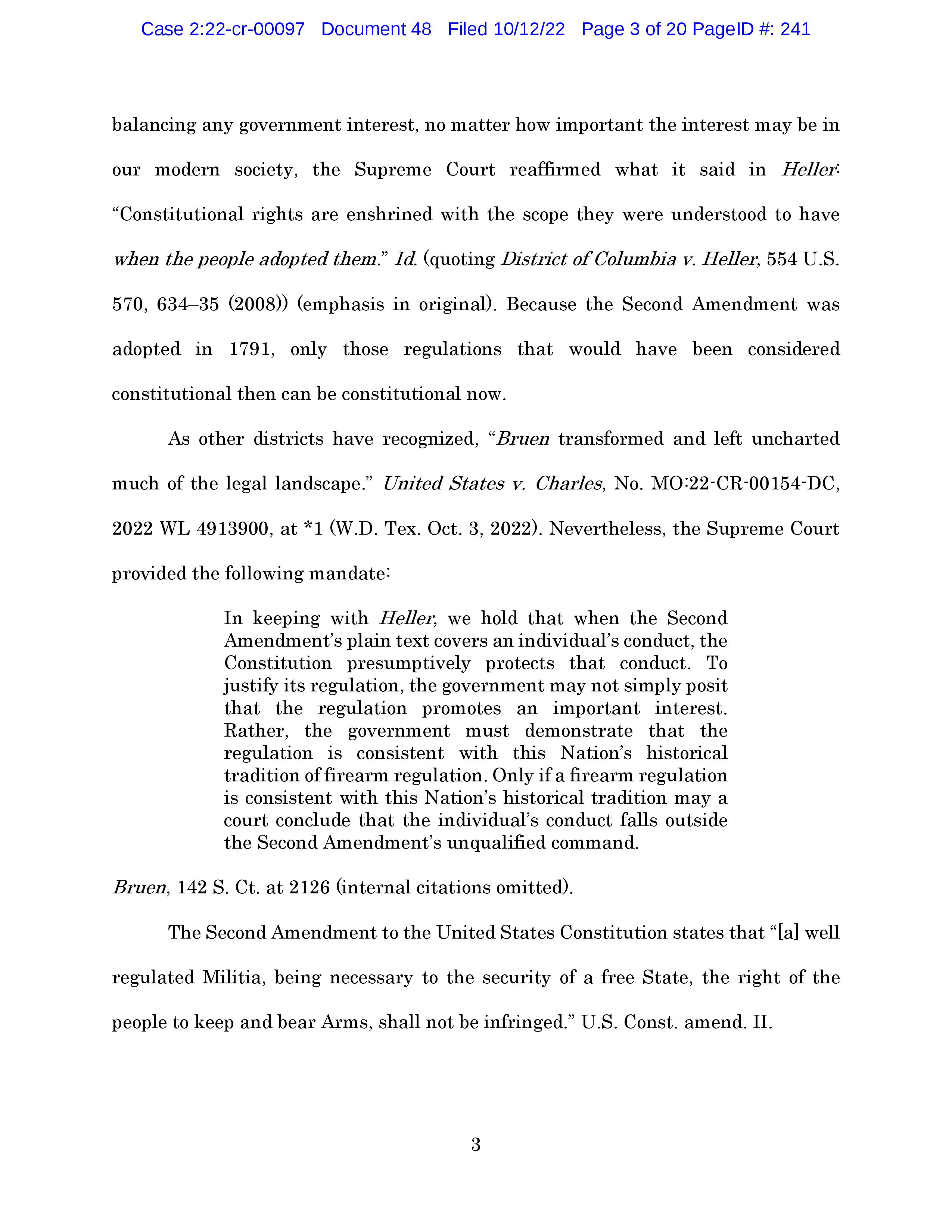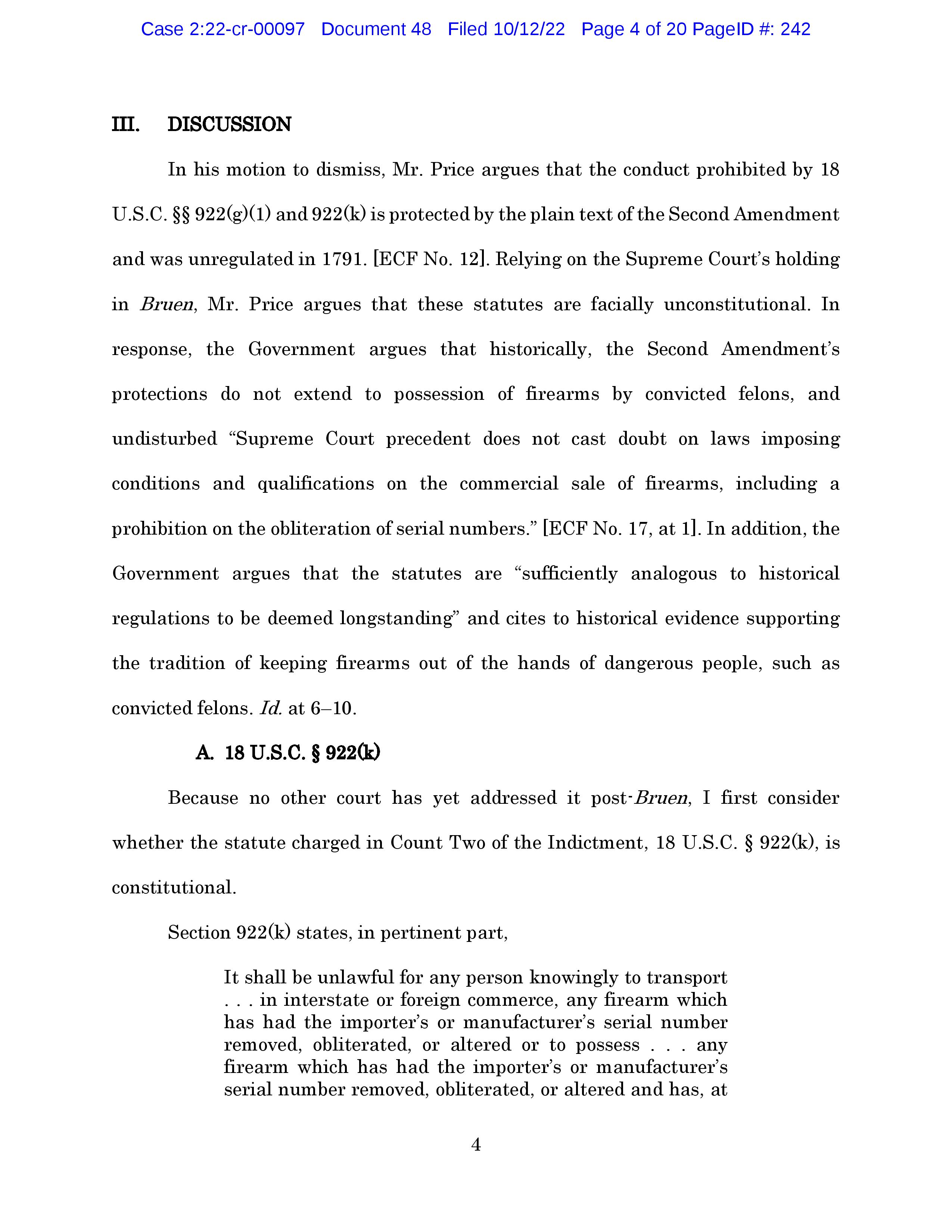 CNN reported:
This summer, in an opinion written by Justice Clarence Thomas, the Supreme Court said that a gun regulation had to be justified by demonstrating that the law is "consistent with this Nation's historical tradition of firearm regulation."

Goodwin, a nominee of President Bill Clinton, wrote that before the Supreme Court decided New York State Rifle & Pistol Association, Inc. v. Bruen last summer, the provision of the law in question would be allowed. But Bruen and Thomas' new test changed the game, Goodwin said.

"Any modern regulation that does not comport with the historical understanding of the right is to be deemed unconstitutional, regardless of how desirable or important that regulation may be in our modern society," Goodwin wrote on Wednesday.

The Second Amendment was adopted along with the rest of the Bill of Rights in 1791.

"A firearm without a serial number in 1791 was certainly not considered dangerous or unusual compared to other firearms because serial numbers were not required or even commonly used at that time," Goodwin wrote.

"While I recognize there is an argument … that firearms with an obliterated serial number are likely to be used in violent crime and therefore a prohibition on their possession is desirable, that argument is the exact type of means-end reasoning the Supreme Court has forbidden me from considering."

Wednesday's ruling was a partial victory for an Ohio man, Randy Price, who had felony offenses of involuntary manslaughter and aggravated robbery. Goodwin upheld the federal rules barring felons from possessing firearms.
WVNews added:
Goodwin ruled this week in a two-count gun indictment. Goodwin found the federal government's law preventing felons from possessing firearms is constitutional, and even included that in his logic for striking down the statute on obliterating serial numbers. Goodwin's ruling used as a hinge point a U.S. Supreme Court ruling earlier this year in a New York gun case, N.Y. State Rifle & Pistol Ass'n v. Bruen, 142 S. Ct. 2111.

Under Bruen and in District of Columbia v. Heller, 554 U.S. 570, 634-35, the justices said constitutional rights "are enshrined with the scope they were understood to have when the people adopted them," according to Goodwin's ruling.

That's left courts to figure out how to apply that standard, and in this case, Goodwin relied heavily on what was in place when the Second Amendment to the U.S. Constitution was enacted in 1791.

And at that time, firearms didn't even have serial numbers and wouldn't routinely have them for many decades to come, according to Goodwin.